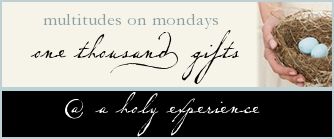 85. blue skies and warm sunshine
86. playing cards with my sister
87. full moon, low and beautiful
88. long overdue errands
89. not having to go out in the rain/snow/sleet mess
90. seeing the smile one of my cards put on someone's face. . .God is good!
91. free cappucino coupon from Turkey Hill (with the expiration date of tomorrow!)
92. Tangled soundtrack. . .fun wholesome music
93. fun, new scarf
94. 101 free pictures, I have really been needing a good sale
95. not directly involved in our 2nd audit! I get so nervous!
96. trying new recipes
97.safety and fun while roller skating
98. memory verses and an accountability partner
99. a good firm roof and a warm house during the high winds and rain storms!
100. one on one Bible study/discipleship with Hope
101. hanging out with ggod friends at Chik-fil-a (we almost filled an entire section!) Good times!
102. sharing one anothers burdens
103. Catching up with an old cowoker
104. had 3 paychecks to deposit, I love watching the Lord provide all my needs
105. Project Life 2103 completely up to date, finally!