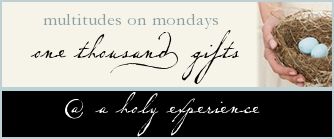 337. safety driving in the pouring rain
338. Cindy helped me to practice for my gowning testing
339. able to get in an afternoon nap
340. received my work shoes in time for my testing despite the UPS tracking saying they wouldn't be here til after my scheduled testing date.
341. week in the life project!!
342. gown testing #1 went really well
343. Carrie (and the rest of the family by extension) started eat well, live well. . .10,000 steps a day and 5 cups of fruits and veggies
344. warm weather to walk to to the voting poll
345. beautiful sunsets (this was what was left by the time I was able to pull the car over and take a picture, but still beautiful)
346. finally completed all my gown testing (I feel pretty good about the results but won't find out until next week)
347. afternoon power walks with the girls
348. finally got my key issued, so I can work independently
349. people who take the time for pictures
350. extra hours on my paycheck
351. learning a new area at work (practice for yet another set of testing)
352. watching Alvin and the chipmunks
353. getting quicker at my 2nd site. . .where I have to complete the whole thing alone!
354. old Rascal Flatts cd
355. 5K with my sister
356. my family brought me some dinner after work from Texas Roadhouse
357. friends and family's patience with all the pictures I took this week