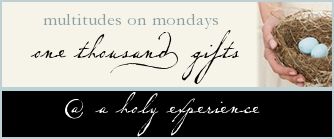 I am finally back from my week vacation!! I had a blast and was incredible blessed to get to spend the week in Orlando with my friend Jess. We did and saw a lot in our short time, but I am glad to be back home! Here is my week of blessings and things that I am thankful for!
610. Girl time with Jess
611. Florida lizards
612. coffee on the veranda
613. went to the Titanic museum
614. joined the CSI team to solve a crime
615. took tons of fun pictures and made a lot of memories
616. VIP ferry ride
617. one small afternoon rainstorm, while we were on an indoor ride!
618. stayed at the park from open to close! WooHoo!!
619. my camera batteries did not die (low indicator light was on for a few hours!)
620. got over 20,000 steps for the day
621. ice cubes
622. rode everything on our wish lists
623. indoor rides and lines (relief from the heat)
624. traveled the world!
625. private meet and greet (and a free 5x7) with Minnie and Goofy
626. found the charms I was looking for
627. beautiful sunset and clouds over the boardwalk
628. day to relax before traveling home
629. delicious "last" meal, BBQ chicken flatbread!
630. awesome Hallmark movies with Jess